Posts for tag: nutrition
By Okun Dentistry
December 20, 2019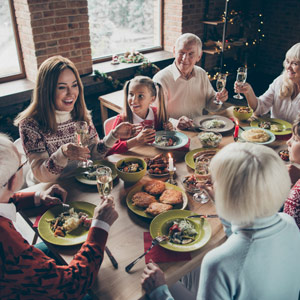 'Tis the season to be merry—and with plenty of edible goodies! During the holidays, families fill their homes with all sorts of delectable treats for friends and loved ones. But there can be unintended consequences with all this joyous feasting, and not just added pounds come January: eating more sugar could increase your risk for dental disease.
We're not here to throw a wet blanket on your holiday fun. Instead, we have 4 commonsense tips to help you keep your holiday snacking from ultimately causing tooth and gum woes.
Blend in healthier choices. The problem with sugar is that it's a prime food source of disease-causing oral bacteria. The more sugar available in the mouth, the more these bacteria multiply and increase the disease threat to your teeth and gums. So, try reducing sugar by adding savory treats like nuts or flavored popcorn to your sweeter offerings. And don't forget cheese and other dairy—eating dairy products along with sweets can help blunt some of sugar's effect on bacteria.
Avoid "grazing." While it's tempting to do so during the holidays, continuous snacking increases the mouth's acidity, which is like Superman's kryptonite to your tooth enamel. The longer acid directly contacts your enamel, the more it can soften it and open the door to tooth decay. Saliva neutralizes after-meal acid; but if you're constantly snacking, you could prevent saliva from completely buffering the acid present. So, limit your snacking time—or better yet, reserve your sweet treats for mealtime.
Don't neglect your hygiene. The hectic pace of the holidays can interfere with people's normal routines. Don't let that happen to your daily practice of brushing and flossing. These essential hygiene tasks clean your teeth of a disease-causing biofilm called dental plaque. Miss a few days and the accumulated plaque could trigger an infection that could damage your gums and ultimately your teeth. You can help avoid this by brushing and flossing every day.
Don't brush right after eating. The mouth's acidity naturally increases during and just after eating. As we alluded to earlier, saliva's on the job getting the mouth back to a more neutral state and reducing the effect of acid on enamel. That takes about an hour, though, and in the meantime your enamel may be in a slightly softened state. If you brush right after eating, you might inadvertently brush tiny bits of enamel. So, wait an hour or so after eating before you brush.
The holidays are all about enjoying friends and family and ringing in the new year. Follow these tips to ensure it's a healthy and happy one for your teeth and gums.
If you would like more information about dental care during the holidays, please contact us or schedule a consultation. To learn more, read the Dear Doctor magazine article "6 Tips to Help Prevent the Erosion of Tooth Enamel."
By Okun Dentistry
November 30, 2019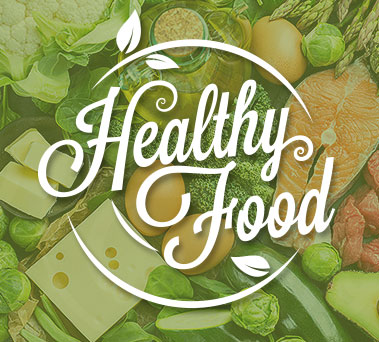 You can't separate your oral health from your overall health. What's beneficial for your body in general is usually beneficial for your teeth and gums.
Take the foods you eat: good nutrition is essential to general health and well-being. But the same foods that keep the rest of your body healthy often do the same for your mouth—and those that are not so good for the rest of you are usually not good for your teeth and gums either.
Here are 4 different types of foods that positively impact both mouth and body.
Cheese and dairy. Dairy products are rich in calcium, essential for strengthening both your bones and your teeth. Cheese helps stimulate saliva and protects against calcium loss. Cow's milk contains minerals and proteins both your body and mouth needs. It also contains lactose, a less acidic sugar that doesn't contribute to tooth decay.
Plant foods. Vegetables and fruit are loaded with vitamins and nutrients that keep the body functioning normally. They also contain fiber: Not only is this good for your digestive system, it requires chewing to break it down in the mouth, which stimulates saliva. A good flow of saliva helps prevent your mouth from becoming too acidic and thus more prone to dental disease.
Black and green teas. A nice cup of hot tea isn't just soothing—it's rich in antioxidants that help fight disease in the body (and the mouth). Black tea also contains fluoride, which has been proven to strengthen enamel against acid attack.
Chocolate. There's both good and bad news about this perennial favorite. The good news is the polyphenolic compounds (a kind of antioxidant) in unrefined cocoa can protect against disease including tooth decay. The bad news is most processed chocolate is loaded with added sugar—not the healthiest substance for your body, and definitely not for your teeth. Try then to incorporate small amounts of chocolate in your diet, the lower the sugar content the better.
Eating nutritiously helps your body stay healthy and disease-free. And coupled with daily hygiene and regular dental visits, it's one of the best things you can do for your teeth and gums.
If you would like more information on nutrition and dental health, please contact us or schedule an appointment for a consultation. You can also learn more about this topic by reading the Dear Doctor magazine article "Nutrition and Oral Health: How Diet Impacts Dental and General Health."
By Okun Dentistry
July 28, 2018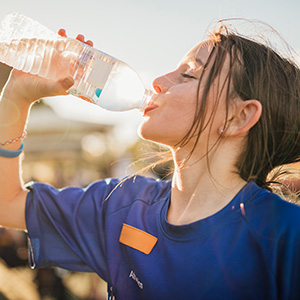 It's easy to work up a thirst in the summer. You might be shooting hoops in the park, riding on a trail or playing volleyball on the beach. No matter what your favorite summertime activity is, outdoor fun can leave you dry—and then it's time to reach for a cold one. But when your body craves hydration, what's the best thing to drink?
The answer's simple: water!
Sure, we've all seen those ads for so-called "energy" and "sports" drinks. But do you know what's really in them? Sports drinks (all of those different "…ades") are mostly water with some sugars, salts and acids. "Energy" drinks (often promoted as "dietary supplements" to avoid labeling requirements) also contain plenty of acids and sugars—and sometimes extremely high levels of caffeine!
Studies have shown the acid in both sports and energy drinks has the potential to erode the hard enamel coating of your teeth, making them more susceptible to decay and damage. And the sugar they contain feeds the harmful oral bacteria that cause tooth decay. So you could say that the ingredients in these beverages are a one-two punch aimed right at your smile.
It's a similar story for sodas and other soft drinks, which often have high levels of sugar. In fact, some popular iced teas have 23 grams (almost 6 teaspoons) of sugar per 8-ounce serving—and a single 24-ounce can holds 3 servings! Many diet sodas (and some fruit juices) are acidic, and may damage your tooth enamel.
Water, on the other hand, has no acid and no sugar. It has no calories and no caffeine. Simple and refreshing, water gives your body the hydration it craves, with no unnecessary ingredients that can harm it. In fact, if you fill a reusable bottle from your own tap, you may not only benefit from cavity-fighting fluoride that's added to most municipal tap water…you'll also be helping the environment by cutting down on unnecessary packaging.
It's best to drink water all of the time—but if you don't, here are a few tips: If you want to enjoy the occasional soda or soft drink, try to limit it to around mealtimes so your mouth isn't constantly bathed in sugar and acid. Swish some water around your mouth afterward to help neutralize the acidity of the drinks. And wait at least an hour before brushing your teeth; otherwise you might remove tooth enamel that has been softened by acids.
What you drink can have a big effect on your oral health—and your overall health. So when thirst strikes, reach for a cold glass of water. It can help keep you healthy this summer…and all year long.
If you would like more information about nutrition and oral health, please contact us or schedule an appointment. You can learn more by reading the Dear Doctor magazine articles "Think Before You Drink" and "Nutrition & Oral Health."