Posts for: March, 2016
By Okun Dentistry
March 16, 2016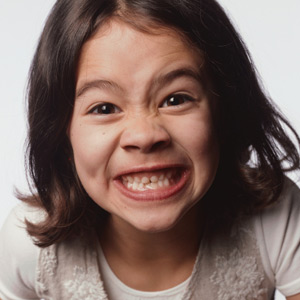 It can be alarming to be awakened in the middle of the night by a screeching, gritting sound coming from your child's bedroom. No, it's not a scene from a horror movie: it's your child grinding their teeth as they sleep — a behavior so prevalent in children under eleven it's considered normal.
That doesn't mean, however, you should completely ignore it. While it isn't harmful for most children, a few can encounter tooth wear, pain or trouble sleeping that calls for some form of intervention.
The causes for tooth grinding and similar habits known collectively as bruxism aren't thoroughly understood, but in children it's believed linked to the immaturity of the neuromuscular system that controls chewing. Some point to shifts from one stage of sleep to another — more than 80% of grinding episodes occur in lighter stages of sleep and only 5% to 10% during the deeper Rapid-Eye-Movement (REM) stage. It also seems prevalent in children who snore or have other symptoms of sleep apnea.
One primary concern is how the behavior can affect teeth, particularly through abnormal wear. The teeth, of course, make hundreds of contacts with each other every day during eating, speaking or jaw movement. If, however, the forces generated during these contacts chronically exceed normal parameters, as with bruxism, it can cause accelerated tooth wear. This can result in a higher susceptibility to tooth decay and appearance changes later in life.
If your child is exhibiting problems associated with teeth grinding, there are ways to address it. We may recommend a thin, plastic mouthguard they wear while sleeping that prevents the teeth from making solid contact with each other. We may also refer you to an ear, nose and throat specialist if we suspect signs of sleep apnea. And, children under severe psychological stress, which can also trigger teeth grinding, could benefit from behavioral therapy.
The good news is most grinding habits fade as children enter their teens. In the meantime, keep a watchful eye and see us if you notice any indications this common habit is affecting their health and well-being.
If you would like more information on teeth grinding habits, please contact us or schedule an appointment for a consultation. You can also learn more about this topic by reading the Dear Doctor magazine article "When Children Grind Their Teeth."
By Okun Dentistry
March 01, 2016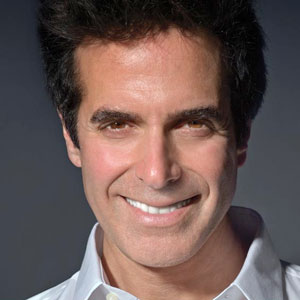 You might think David Copperfield leads a charmed life:Â  He can escape from ropes, chains, and prison cells, make a Learjet or a railroad car disappear, and even appear to fly above the stage. But the illustrious illusionist will be the first to admit that making all that magic takes a lot of hard work. And he recently told Dear Doctor magazine that his brilliant smile has benefitted from plenty of behind-the-scenes dental work as well.
"When I was a kid, I had every kind of [treatment]. I had braces, I had headgear, I had rubber bands, and a retainer afterward," Copperfield said. And then, just when his orthodontic treatment was finally complete, disaster struck. "I was at a mall, running down this concrete alleyway, and there was a little ledge… and I went BOOM!"
Copperfield's two front teeth were badly injured by the impact. "My front teeth became nice little points," he said. Yet, although they had lost a great deal of their structure, his dentist was able to restore those damaged teeth in a very natural-looking way. What kind of "magic" did the dentist use?
In Copperfield's case, the teeth were repaired using crown restorations. Crowns (also called caps) are suitable when a tooth has lost part of its visible structure, but still has healthy roots beneath the gum line. To perform a crown restoration, the first step is to make a precise model of your teeth, often called an impression. This allows a replacement for the visible part of the tooth to be fabricated, and ensures it will fit precisely into your smile. In its exact shape and shade, a well-made crown matches your natural teeth so well that it's virtually impossible to tell them apart. Subsequently, the crown restoration is permanently attached to the damaged tooth.
There's a blend of technology and art in making high quality crowns — just as there is in some stage-crafted illusions. But the difference is that the replacement tooth is not just an illusion: It looks, functions and "feels" like your natural teeth… and with proper care it can last for many years to come.  Besides crowns, there are several other types of tooth restorations that are suitable in different situations. We can recommend the right kind of "magic" for you.
If you would like more information about crowns, please contact us or schedule an appointment for a consultation. You can also learn more about this topic by reading the Dear Doctor magazine articles "Crowns & Bridgework" and "Porcelain Crowns & Veneers."